Sophie Skalkos APD/CDE (Accredited Practising Dietitian/Credentialled Diabetes Educator)
Part of a multidisciplinary team offering a holistic approach to helping patients achieve better health outcomes
Special interests:
Gastrointestinal disorders and dietary management, including IBD, IBS, diverticular disease, and GORD, for improved nutritional status, normal or improved bowel habits, minimised abdominal discomfort, and improved body weight.
Weight Management to assist patients lose unwanted kilograms and return to a Healthy Weight Range. Utilising nutritionally complete Meal Plans and latest technology in Body Composition Analysis provides patient with their rate of Metabolism and segmented body composition. 
Diabetes management for improved blood glucose control, reduced risk of complications, and improved body weight (BMI)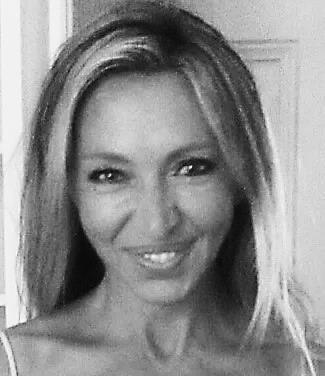 Dealing with Weight gain and IBS?
Struggling to lose Menopausal weight?
Battling with Cravings?
Appetite hormones make it difficult to lose weight and keep it off.
The Key: Decrease Hunger Hormones and Increase Fullness Hormones
It Can be done.
There is Hope.
It all starts with a Plan.
Our Subspecialist Dietitian using Up-to –Date Science can help you to successfully Lose Weight AND get your IBS under control.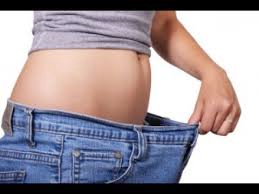 Nutrition support in gastroenterology is focused on assisting patients  optimise their intake by identifying any relevant food intolerances contributing to symptoms such as abdominal bloating, irregular bowel habits, constipation, diarrhea, pain, discomfort, flatulence, reflux and maintaining a healthy gastrointestinal environment to maximise absorption of nutrients and build a robust immune system.
My approach in establishing goals with patients includes taking into account individual food likes and dislikes, misinformation, unnecessary self-restriction of food groups, megadose micronutrient supplementation, and alternative/complimentary therapies. All these issues are considered and addressed within the patient's work and family setting for improved nutritional status and stabilisation of body weight.
Most Australian health funds have levels of cover that give a rebate for visits to a private practice for accredited practising dietitians.

Patients may also get a rebate through the Medicare Benefits Schedule (MBS) primary care items for a chronic health condition.
Please speak with your doctor or nurse for more details or enquire at the rooms for an appointment.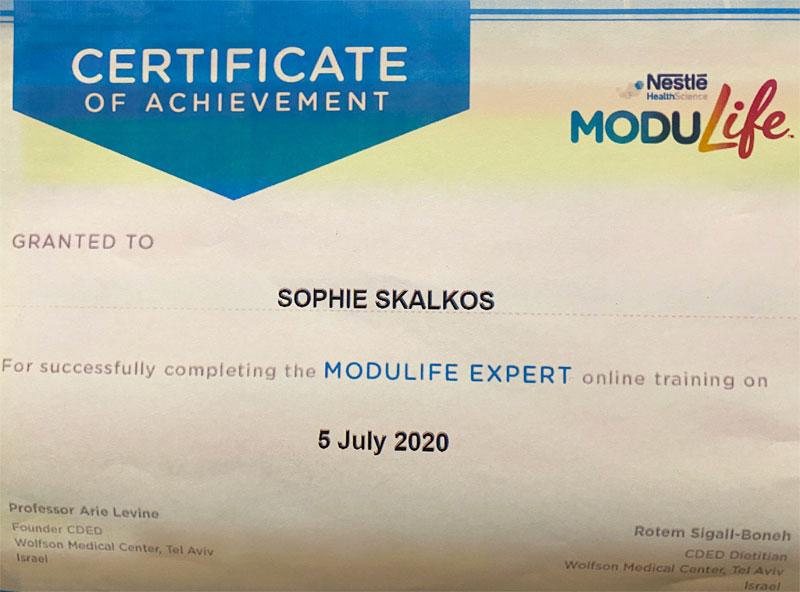 CROHNS DISEASE EXCLUSION DIET PROGRAM
(CDED)
What is Crohns disease?
Crohns Disease is most likely caused by a sequence of events, in which diet drives changes in the gut bacteria and intestinal lining that leads to a vicious cycle of inflammation. These modifying features can be targeted for prevention and treatment of the disease.

 A diet can also be used to allow exclusion of harmful products that are responsible for the vicious cycle of inflammation and enable inclusion of products that alter the bacterial colonisation of the gut.
The Modulife Program
The Modulife Program is structured for inducing remission and has been proven to shift the dysbiosis in patients with Crohns disease towards a healthier composition of gut bacteria.
The Modulife Program is a 3 Phase Exclusion Diet and Nutritional Supplement Program.
Phase 1 is the strictest phase for inducing remission, phase 2 is a step-down phase where more food is included and Phase 3 maintenance phase. The first 2 phases are critical for success.
The aim of the first six weeks of this program is to induce remission therefore the dietary plan in the first phase is more stringent. 
This is followed by the second phase which involves a step-down in the diet plan during the next six weeks. 
There is no structured specific diet to follow after week 12.
Each phase has a list of mandatory, allowed and disallowed foods and products.
CDED is a standardised diet with phases that change every 6 weeks and become progressively easier in every successive phase.

We are now running the Modulife Program with our Certified Modulife Subspecialist Gastrointestinal Dietitian.
Please call our Specialist Consulting rooms to book your appointment.
Our services:
Consultation
Gastroscopy, colonoscopy, capsule endoscopy
Hydrogen and methane breath tests for food intolerances (lactose, fructose, sorbitol, glucose)
Faecal calprotection (for inflammatory bowel disease)
Faecal elastase (for fat malabsorption)
Dietician
Physiotherapy to assist with abdominal exercises for constipation and pelvic floor exercises for faecal incontinence
Competitive consultation rates
No gap endoscopy for private patients
Special endoscopy rates for self-insured public patients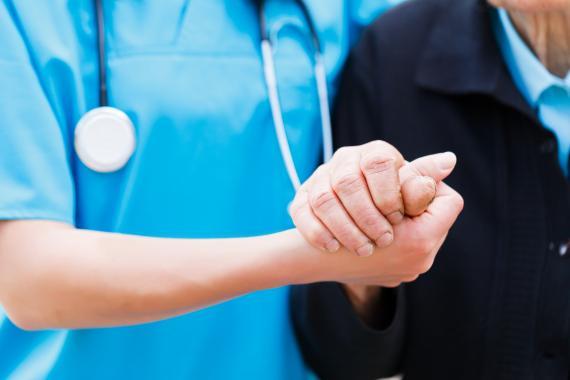 Bibliography
Amelia Chan is the director of Lymph and Floor Clinic (previously known as Parenthood Physio).
She is a qualified physiotherapist with a special interest in lymphoedema, bowel retraining and pelvic floor rehabilitation. She is a mother of 2 teenage girls.
She was working in the Continence Clinic in Caulfield Hospital for 5 years before solely consulting privately at her two clinics in Doncaster East and Bellfield. Her special interests are assisting her patients in rebuilding a good bowel routine after suffering long term constipation, retraining their correct defaecation technique and emphasizing on long term outcome.
Qualifications
Bachelor of Physiotherapy 2001 (Honours)- University of Melbourne
Postgraduate Certificate in Continence and Pelvic Floor Rehab 2004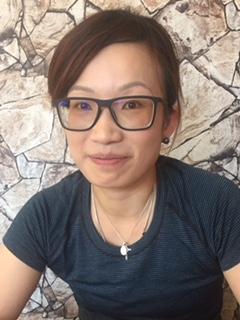 Normalising Bowel Habits and Defaecation Retraining
Are you suffering from constipation for a long time?
Are you always straining or feeling incomplete evacuation?
Have you been always relying on laxatives to open your bowels?
Are you worried to travel or leave the house because you may not be able to "hand on" when you have an urge?
Do you feel bloated all the time?
Do you always feel like you need to empty your bowels but nothing comes out?
Do you need to wipe a lot when you finished?
Do you sometimes leak accidentally when you pass wind?
If you experienced any of the above symptoms, you are not alone. Please contact us and we may be able to help you. Sometimes simple strategies and several sessions of therapy or advice may help you regain your bowel control.
Pelvic Floor Retraining
Do you leak when you cough, sneeze, laugh, or exercise?
Do you always need to rush to the bathroom?
Do always need to know where the bathroom is when go out?
Do you leak when you need rush to the bathroom?
Do you feel heaviness in the pelvic area?
A pelvic floor assessment is beyond undergraduate qualification and requires women's health physiotherapist with postgraduate qualification in continence and pelvic floor rehabilitation.
If you have any questions, please contact us and don't let these symptoms ruin your quality of life.
High Protein, High Energy Diet
Inflammatory Bowel Disease (IBD)
Irritable Bowel Syndrome (IBS)
Dr Sina Malki Introduction Letter
Body Composition Analysis
Are you finding it hard to lose weight ?
Has your weight increased gradually over time?
Are you experiencing IBS type symptoms?
These 15 minutes assessments give us insights into the reasons why you struggle to lose weight, how many kilojoules you require and how best to lose it.
Book your Body Composition Analysis to find out how your metabolism may be involved.
Our Dietitian will interpret your results and develop a diet plan to improve Gut problems and to achieve your Healthy Weight Range.
Body Composition Analysis tells you a lot more than just your weight.
It provides Body fat %
Visceral fat levels – the fat around your organs
Muscle mass
Total body water
Nutritional evaluation
Bone mineral content
Basal Metabolic Rate
Scans are non invasive, require footwear only to be removed, immediate accurate results provided.